Recent Posts
Irish and British customers, look at this!
Massachusetts AMTA members & wannabes
nerve injury recovery research
Archives
Happy New Year
Summary:

~ Our warmest wishes to you for happiness, health, fulfillment, and peace throughout the new year ~
The time has come again for our annual winter holiday closing. We are closed from Saturday, December 22nd, 2007, through Tuesday, January 1st, 2008. We'll ship your order when we return on Wednesday, January 2nd, 2008.
Happy Holidays to All!
For the holiday enjoyment of all of our employees, we will close for our annual winter vacation. Our last shipping day is Friday, December 21st. All orders received by 12 noon (Eastern Time) on Friday will ship before we close.
We will be closed from Saturday, December 22nd, 2007, through Tuesday, January 1st, 2008.
We will reopen for regular business on Wednesday, January 2nd.
We will resume shipping on Wednesday, January 2nd.
We greatly appreciate your patience and understanding during our closing. As a small company, we take this time to give every employee the benefit of a week of uninterrupted respite to enjoy with their families and friends. Upon our return we will be refreshed to provide you with our stellar customer service and fulfillment.
As we approach the beginning of 2008, all of us at Pure Pro thank you for your continued support and wish you happiness, health, and peace throughout the holiday season and New Year.
Posted by Melissa Alosso on December 22nd, 2007 | Permalink
E-Newsletter Archive: Dec 2007 Happy Holidays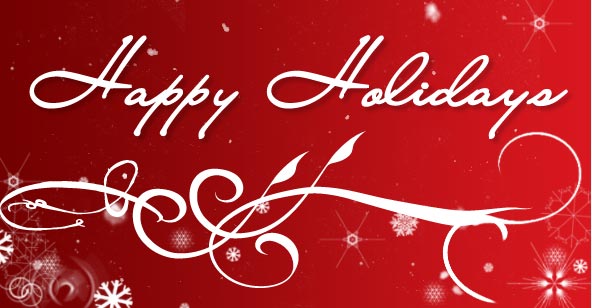 Heart-felt Wishes for the New Year
We are so thankful to know you and partner with you in the work you do. As a massage therapist myself, I am blessed to help massage therapists, skin care and health care professionals daily through the products I believe in. I extend my warmest appreciation to you for this opportunity and look forward to many more years of our friendship.

May you and those you touch share in all the joys of the season.
Wishes for peace, health and fulfillment always!

Warmly,
Dianna Dapkins, President & Founder

Get Your 2007 Orders in Quickly!
We're moving quickly toward the end of the year and at this time we prepare for our annual holiday vacation. As a small company with all of us sharing many important responsibilities (manufacturing, shipping, and most importantly, connecting with you!), we all cherish this opportunity to relax completely while you are most likely taking some time off too.

For your planning here is our schedule for the rest of 2007:
* We'll be closed from Saturday, December 22nd, 2007, through Tuesday, January 1st, 2008.
* We'll reopen for regular business on Wednesday, January 2nd.
* We'll resume shipping on Wednesday, January 2nd.

Our last shipping day is Friday, December 21st. All orders received by 12 noon (Eastern Time) on Friday will ship before we close. All orders received after this time will ship on January 2nd, 2008.

If you need to get an order in by the end of 2007, give us a call now. We love speaking with you!
Call toll-free 800.900.7873 to speak with us.

Order online at any time.

We Have a Holiday SPECIAL GIFT for You
This is a quick special, I admit. We want to entice you to get your last minute orders in by this Friday, so that you're not in need when we're away. If you order by Friday, we'll give you a FREE 8 oz SERENANGO MASSAGE OIL with your purchase of at least $40 (shipping charges not included). Serenango is our best selling scented massage oil for its light, nut-free texture and elegant, healing scent that men and women both enjoy. This offer expires at 12 noon on Friday, December 21st, so please hurry. *

Ring in the New Year in comfort. We make a luxurious line of hand and body lotions for everyone to enjoy. Click here to imagine our tantalizing Vanilla Almond (kids say it smells like sugar cookies), our skin and soul soothing Lavendula, and our sophisticated, earthy Hemp Heals (men say it's like a light, natural cologne). Share something new this winter.



- ~ - ~ - ~ - ~ - ~ - ~ - ~ - ~ - ~ - ~ - ~ - ~ -


* More about our special: if you order online, don't add it to your cart, we'll add it here when we pack your order. This is a $10.95 savings. Limit 1 per customer. This offer ends promptly at 12 noon Eastern Time on Friday, 12/21/07.

Take a look at what we'll add for free.

NEW! Organic Essential Oils
We are thrilled to begin offering you organic selections with our recent addition of Certified Organic single note essential oils. We have six of the most useful available to you now both in their original form and Certified Organic:
* Organic Eucalyptus for releasing wintertime congestion
* Organic Peppermint for relieving headaches
* Organic Rosemary for stimulating the mind and memory
* Organic Sweet Orange for brightening these dark winter days
* Organic Tea Tree for speeding recovery from infections
* Organic Lavender for soothing the skin and calming the mind

Here's the great news: all of our new Organic Essential Oils are on sale at 10% off (any quantity) so you can try them. Call us or see the online descriptions for our Sniff Notes and how the organics compare to their original counterparts. This special will continue through the end of January 2008!

Check out our Certified Organic Essential Oils here & order by Jan, 31st, 2008 to save 10%

We Want You to Be Part of What's to Come
With this first newsletter, finally, we're launching into the next phase. In 2008, Melissa and I expect to keep in closer touch with you through captivating and useful newsletters. Stayed tuned for our Very Influential Professional (VIP) feature, my Ask Dianna column, new product announcements, treatment tips and product recipes, and our company tour segments. I also plan to post my professional musings on our weblog with your input, feedback and needs in mind.

You are an important part of this! I want to connect with you and touch on what matters most to you. If you have a moment to jot down some ideas of what you would like to see, learn and experience, please email them to us. In this profession, we are strongly attuned to the flow of connection, touch and communication with everyone in our lives. We treasure your input.

With sincere thanks!
Dianna

Email us at custserv@purepro.com

We Seek Your Permission to Email You
You are receiving this newsletter because you have expressed an interest in receiving emails from us, whether by signing up for our email list online or by phone or in person. We do not borrow or buy names from other companies.

We respect your privacy and your wishes, so if you no longer wish to receive emails from us, please click the unsubscribe link below and we will immediately remove your information from our email list.

THANK YOU FOR READING
Please forward our newsletter to a friend!

Need to speak with us? Want more information?
We're passionate about what we do and we love to share our knowledge with you. We've devoted the past 15 years to creating specialized massage and skin care products.
Think of us as your Professional Product Consultants!
** Call us toll-free at 800.900.7873 **

Copyright 2007 Pure Pro, Inc. All Rights Reserved
The information contained in this newsletter may be copied with permission only.
Sniff Notes, SM, is a Service Mark of Pure Pro, Inc.

Please visit our website at www.purepro.com for additional resources and information about Pure Pro.
Posted by Melissa Alosso on December 17th, 2007 | Permalink
Celebrating the holidays every day...
Greetings!
This season of beauty, wonder, and special memories doesn't always come easily. For us, as healers, we juggle taking care of others and ourselves. We cherish our families, friends, and clients and make special efforts to show them how much we care at this time of year.
Our hats are off to you for giving of yourself and your talents each day to improve the quality of life for those you touch.
Take time this holiday season to reward yourself.
We sincerely thank you for the work you do and wish you health, abundant happiness, and joyous memories during this holiday season and throughout the New Year.
From all of us,
Dianna, Melissa, Barbara, Devorah, Della, and Lisa
and, of course, our canine office companions, Bijou and Rubi
Contact us through our feedback form or email us to let us know your thoughts.
Posted by Melissa Alosso on December 7th, 2007 | Permalink